Hello.
Spa house Yutopia offers weekly aroma bath.
We offer carefully selected five natural aroma:
Lavendor, Peach, Green Mint, Japanese Citrus (Sudachi), Rose based floral bouque.
This week, our menu is Lavendor.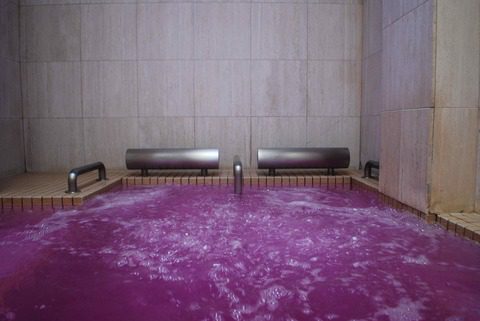 As you know, lavendor is the most well known and all purpose essential oil among aroma therapy.
To body, the linalyl acetate in lavendor heals your pain and soothes the nerve.
Therefore it is a good fit for those who have headache and neuralgia.
Additionally, the aroma of the lavendor works well for those who have sleeping problem.
It maintains the balace of the central nerve and make you relaxed.
The lavendor exert a revitalizing influence over the skin. It impoves sun burn and age spots to the certain level.
The aroma jaccuzi room is built with the natural marble stone.
You can have true comfort experience in relaxing warm spa.
Please come to our spa house and enjoy youself with our aroma jaccuzi!
Thank you.